On Sept. 4th, Oxygen 2050, an association of transformative entrepreneurs based in Helsinki, is organizing an event for us to learn the 3 must elements of building an active community.
The speaker is Lana Jelenjev – the co-author of Community Builder: Designing Communities for Change, a practical toolbox with over 40 tools on how to help them intentionally create purposeful, connecting and impactful communities.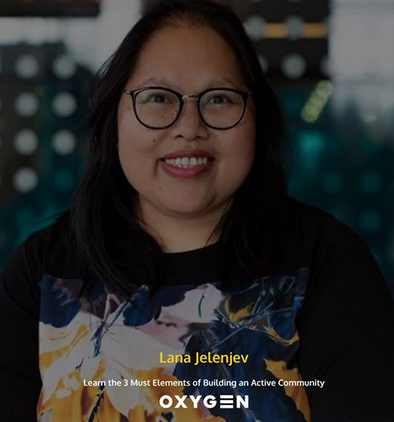 Schedule:
14:00 - 14:10 - Brief introduction from the organizers
14:10 - 14:40 - Inspirational speech from Lana Jelenjev
14:40 - 15:25 – Open space discussions
15:15 - 15:40 – Closing
Location: Zoom
Oxygen has just launched a great new platform to facilitate direct networking and meeting between sustainable, impact and transformative entrepreneurs. After the inspirational talk, the team would like to strongly encourage you in creating and being part of thei peer action groups. This is a wonderful opportunity to lock in the knowledge received, put it into practice and truly be part of a community of like-minded individuals.
Join Oxygen here.