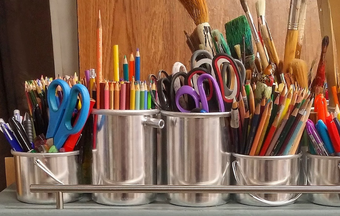 If you like craft and DIY, join the association Luontoliitto to make crafts and decoration from recycled and natural materials. You can bring materials but they are also available to everyone.
The products will be sold at the Aamulehti Christmas House on Dec. 14th, and the profit will go to the association.
What's nicer than sitting down for a while doing a good job. At the same time, maybe learn something new and meet people :) Mulled wine and gingerbread.
On Dec. 8th, between 13:00 and 16:00, you're welcome to make crochet!
You can also donate your home crafts for sale if you wish. Contact: hlp (at) luontoliitto.fi
FB event here.

Website of the association.