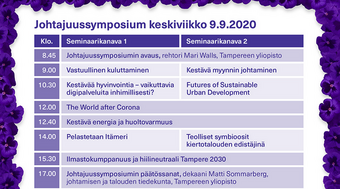 Johto Ry is organizing the 9th edition of the "Johtajuussymposium" (or Leadership symposium).
During 1 day, you can access 10 seminars (some in English).
This year everything is about sustainable development and various companies, enterprises, student associations and a few organizations are participating to seminars and panels about consumption, energy, cities, economy...
Check the program here
My contribution to introduce social and impact entrepreneurship: