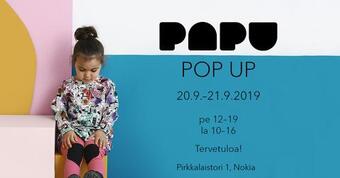 In Nokia, this week Papu has a Pop Up shop open this week on Friday Sept 20th, 12-19, and Saturday Sept. 21th, klo 10-16. The address is Pirkkalaistori 1. Old models, super discount and great garments to find!
Papu is a Finnish organic clothing brand. They are sharing openly about their sustainable practices, results and impact.
You can read their great report here.