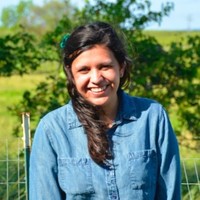 This workshop with an impact designer is organized by the Sustainability and Impact Club of Tampere Universities with Y-Kampus and the Continuous Learning project.
Adriana Santamaría is a design strategist and entrepreneur. Her experience lies in the intersection of design, business and communication. She has 5+ years of experience facilitating visual communication workshops with a focus on social and environmental impact. During 6 years, she was a coach and coordinator TEDxBogotá. She's now based in Helsinki.
The event is free and open to all. It's happening at on-line (and not at Y-Kampus City Center open space because of COVID), on March 13th, from 16:00 to 18:00.
YOU CAN JOIN THE EVENT ONLINE WITH SKYPE: https://join.skype.com/poFcEZ1Q5PgA