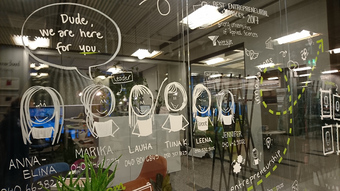 This meeting is happening at Y-Kampus facilities in TAMK campus (Paja room) and organic snacks will be served.
The Sustainability and Impact Club's intention is:
– to involve students in sustainable challenges (with credits) sponsored by companies with final outcomes shared broadly,
– to create a dynamic space where we can talk, de-stress and share ideas and concerns about the climate change crisis,
– to get to know inspirational solutions and meet impact guests.
That's the starting point. It all started a few days ago and for now, everything is building up nicely. Now, is a great moment to meet and you're welcome to join!