Demands sinks and supplies pile up, isn't? Well, a few years ago, Burberry "burned $37 million worth of goods to stop them being stolen or sold cheaply".
Less than 10 years ago, Dior could decorate a stage with thousands of fresh flowers, Chanel could bring real ice from Sweden for a winter fashion show in Paris, and Fendi could rent the Great Wall of China for a show that was visible from the Moon.
When it comes to fast fashion, the figures are terrifying. From Wikipedia page: "Fast fashion [...] contributes to 20% of wastewater and [...] is responsible for nearly 10 percent of global gas emissions. [...] A singular t-shirt requires over 2,000 liters of water to make. [...] The United Nations estimated that the business of what we wear, including its long supply chains, is responsible for 10 percent of the greenhouse gas emissions heating our planet."
How are we doing in Finland with that issue?
Historical brands like Marimekko or Nanso, new ones like Infinited Fiber or Papu, retailers like Seele in Tampere, and also second-hand shops like Fida, let's see what kind of fashion victims we are here!!
Come and join our free style conversation next week. It's happening online with Song Tran, fashion influencer on Insta, coming from Vietnam and living in Tampere.
You're very welcome in a space of safe and creative dialogue about a topic that matters to us all.
It's happening on September 29th, 5-6:30pm on Zoom with the support of Tampere City.
Direct link to Zoom to attend the discussion.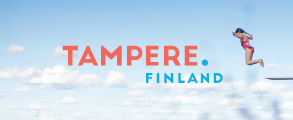 More about sustainable fashion in Tampere here.