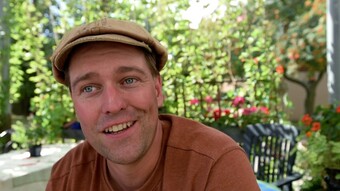 This impact entrepreneur meeting is organized by the Sustainability and Impact Club of Tampere Universities with Y-Kampus and the Continuous Learning project.
Meet Henri Murto, an entrepreneur farmer running the Rekola organic and biodynamic farm.
Henri is super passionate about farming and he'll share about his experience as a successful entrepreneur. With him, we will also discuss about the soil and food system, trying to see how we can get more local and organic food in our beloved Tampere.
Rekola is offering Community Supported Agriculture (CSA - read here). Don't hesitate to join them if you wish to support their work!
Dora Tkalec, expert in permaculture, will facilitate the discussion.
Farmer and entrepreneur
=> Friday 21st of February 16:00-18:00, in Y-Kampus Keskusta, open space.
The event is free and open to all. Here is the podcast for you:

Check also : Sisu Talks: Henri Murto, regenerative farming